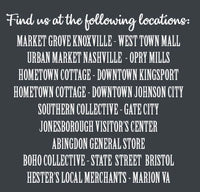 Retail Locations
If you would like to see a larger selection of my items, check out one of the many retail locations I am currently in!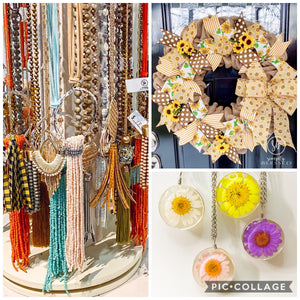 Collections
Collections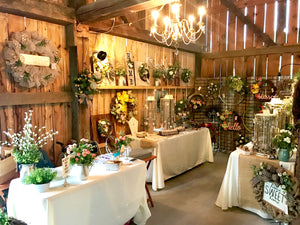 Upcoming Shows
Come see Simply Blessed on the road at a craft show or festival.
Calendar of Events
Featured in Country Sampler Magazine
We are honored to be featured in this national magazine. The Spring 2020 issue had a Simply Blessed wreath on the cover!
Always well made, beautiful, one-of-a-kind wreaths! I have ordered a few custom wreaths, and they are always exactly what I envisioned.

Leslie F.
I was so sad when my old front door wreath was wearing out. I loved it so much, I thought I'd never though I'd find one I liked as much to replace it. Your work surpassed all my expectations. The wreath is so beautiful, better than the pictures on Etsy. Thank you so much!! One happy customer!!

Shannon S.
I have about 5 wreaths from Simply Blessed that I love! They stay perfect in color and shape and the different styles are great. Everybody needs one for each holiday and season, I'm working on it!

Tammi W.